See on Scoop.it – Global Leaders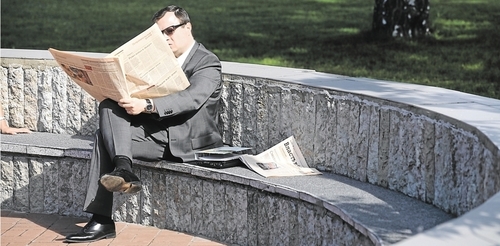 Original article is in French: Les Echos n° 21332 du 12 Décembre 2012 • page 13
Travailler en Russie ne s'improvise pas. Y négocier un contrat encore moins.
Anne Egros
's insight:
Selected extracts of the original article translated and commented:
Russia is tough! " Back in Paris, after six years in office in Moscow, the head of a subsidiary of a major French group said "happy but exhausted" . This ambivalence, it is seen every time we asked a European executive working with Russian businessmen
Despite their reputation of being tough and distant many Russians are very friendly and hospitable. Because of their low expectations, most European expatriates and visitors start by having a crush on Russian people who have the art for making unforgettable experiences for their hosts, "Often extreme as is the country," jokes one French businessman. "I will never forget a fishing boat in the middle of Lake Baikal with a client. Glass of vodka in hand with heavy snow .. " says another. The oldest among expatriates, a bit nostalgic for the wild 1990s, says that  the country has become civilized and somehow with less fun and adventure. The time of "The assistant wearing a panther suit and alligator shoes, it's over. Like breakfasts with cognac " , smiled one of them. But regardless of their background or industry, these businessmen agree on one point:
Work in Russia can not be improvised !
NEGOTIATION: 
It is difficult to integrate the Russian cultural codes of negotiation that is experienced only by means of the balance of power. Negotiation indeed leads to win-lose, not to win-win. Negotiation is often confrontational, it is not rare that Russian people shout and threaten to quit in the middle of a meeting.
BUILDING POLITICAL SUPPORT
The political support is essential. Language proficiency is of course a plus but not necessary. I have seen many successful foreign general managers able to deal with intercultural communication without speaking Russian but very skilled in the art of influencing key partners and hiring the best bilingual talent. Many successful businessmen know how to build personal relationships through meals, vodka and gifts.
GIFTS
When you are invited in a Russian home or visiting Russian companies, you must bring gifts that are usually "branded" and expensive: wines, food, flowers or something rare and original.
VODKA
Yes Russians drink Vodka a lot but you don't need to become alcoholic to conduct good business in Russia. If you are invited, you can stop after 3 or 4 shots leaving the glass full. You can also organize social gathering  with your employees after work in  places where Vodka doesn't match with the food.
TIME PERCEPTION
Time is an elastic concept that prevents careful planning: "Here, time is elastic. As on an accordion: it stretches endlessly and tightens at once, "compares a French executive, both irritated and amused. Often issues and problems are solved under pressure and the stress at the last minute while it could be done in calm and in advance. In Moscow if you want to manage your Russian team you better be a night owl. Often employees work late until 11 pm or 1 am (the direct consequence of dealing with things at the last minute) This can be problematic and creates conflict with the expat family especially the expat partner. Usually work doesn't start before 10-11 am.
CHAOS AND CORRUPTION
"In Russia all conceivable problems fall on you: security, fraud, tax, property rights, criminal procedure, attempted bribery … In the best cases: one after the other. In most cases, all at the same time, " . You must learn to take your time, be extremely patient and continuously maintain good communication and exchanges with your Russian interlocutors
Related articles :
Should Russia be your next e-commerce frontier?
Communication within the Russian business culture
THE KEY COMMANDMENTS FOR DOING BUSINESS IN RUSSIA 
See on www.lesechos.fr
Tagged: doing business in Russia, intercultural training, Moscow, Political corruption, Russia, Russian, Russian culture