See on Scoop.it – Life in Moscow From an Expat Perspective
This article is an Interview with Takushi Seki,  the Director of Corporate Issues and Communications for CIS, Romania and the Adriatic region, Japan Tobacco International, Co-chairman of Japanese Business Club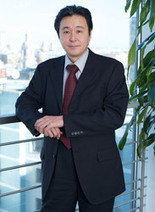 Correspondent: How can you characterize your Russian employees' qualifications, their devotion to work, to the company's success?
At first I was afraid that we would not be able to work as a team. However when I got to know my Russian colleagues better they turned out to be very friendly and devoted to work. I think we have a lot in common. We respect and admire those people who work in our team for the benefit of the company".
Russians are distinguished by their professionalism and positive attitude towards work. We respect and admire those people who work in our team for the benefit of the company. Besides, the Russian people are easily taught. For example, we launched a programme of innovation proposals' gathering, based on the Japanese philosophy Kaizen and our personnel took little time to master it. The number of received proposals was higher than we had expected.
Anne Egros's insight:
I have been living and working in Japan almost 10 years altogether between 1990 and 2006 (l went there three times) and I have found similarities with Russians as explained by Mr. Takushi Seki. I do agree that people here in Moscow are really working hard and are eager to learn. I have been also amazed by young Russian professionals speaking English very well. The concept of Kaizen wich can be translated as "continuing improvement through team work" is natural to Russian employees who are less individualistic than Westerners, especially compared with Americans.
I had low expectations when I came to Moscow because everybody told me negative clichés about Russians or living in Moscow : the harsh winter, horrible traffic jams, people not smiling or rude with foreigners. Maybe some of those stereotypes are true but I chose to focus on the positive things and people and I am really enjoying my life as an expat in Moscow.
People do smile at strangers and like to help when I try to speak with my broken Russian language. Business wise I have met many Russians eager to collaborate and especially be impressed by Russian women entrepreneurs.
See on moscow.ru
Related articles