See on Scoop.it – Global Leaders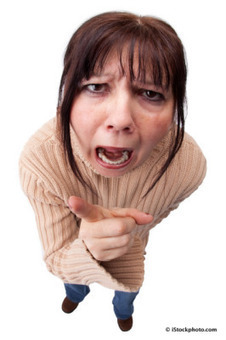 You're probably familiar with the expression "Ugly American," a pejorative and stereotypical term for US expatriates who alienate the locals with their loud and disrespectful behaviour.
Anne Egros's insight:
I have been an expat by choice for 20+ years and I am guilty of being sometimes an ugly expat (especially complaining about local bureaucracy or simply craving for some food I can only find in my home country) BUT, I would never judge another expat based on my experience.
In fact, I think there is no such thing as an ugly expat, only lonely or frustrated people who simply don't know how to get their basic needs met. Not everybody get cross-cultural training or can afford to hire an expat coach before moving abroad to understand what specific challenges they will face in a new country.
They never heard about words like "TCK" or "trailing spouse" or "culture shock" and why should they ?
Lets be practical and realistic : If you don't speak the language, never visited the country and know nobody there, I would strongly suggest that you call first your embassy to get in touch with other expats who can understand you and how you feel, provide resources they tested such as medical centers, shopping etc.. You will have more chance to be a happy expat !
Here a great article from fellow expat coach Margarita Gokun Silver:http://globalcoachcenter.com/7-habits-of-a-happy-expat
I like particularly habit # 5: Happy expats know that feeling sad at times is part of the game ( and that you are allowed to vent your frustration too )
WHAT DO YOU THINK OF EXPATS YOU KNOW ? DO YOU THINK MAJORITY ARE GOOD,  BAD OR UGLY ONES ?
See on iwasanexpatwife.com
Related articles