See on Scoop.it – Global Leaders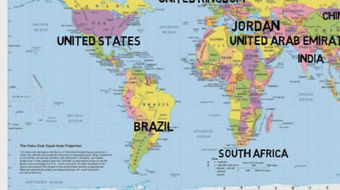 Culture at Work: The value of intercultural skills in the workplace —A survey conducted by the British Council, Booz Allen Hamilton and Ipsos Public Affairs, of HR managers at 367 large employers…Posted on 2013/03/20 by Dianne Hofner Saphiere. See full article on blog.culturaldetective.com
Intercultural skills are crucial in the development of businesses internationally. However it is often difficult to identify employees who have the right combination of skills. Most HR managers of large multinational companies think that intercultural communication skills are beneficial to keep good reputation, build trust with overseas clients and partners, increase productivity and increase sales
The top 3 most important skills valued by employers are :
RESPECT
BUILDING TRUST
WORKING EFFECTIVELY IN DIVERSE TEAMS
If self-training through international assignments and working in multicultural projects are encouraged, employers are also expecting that educational institutions do more to equip students with intercultural skills.
Russia was not mentioned in this study but with the fast-changing pace of the economy, it is clear that there is the same need for more formal education on intercultural skills by education providers such as:
Teaching communication skills
Offering foreign language classes
Availability of opportunities for students to gain international experience
Development of international research partnerships.
Based on my experience, not only basic rules or cultural etiquette need to be learned in context but the ability to develop strong bonds on a personal level needs emphasis too.
Cross-cultural programs should not be dissociated from corporate culture but instead used to create a "third culture" so that all employees globally feel they share the same values.
If you look at companies such as Starbucks, not only the customer experience is the same everywhere but the corporate values too.
Read more about Starbucks here : What To Learn From A Brand That Is Trusted Globally?
What Do You Think Of Intercultural Programs Offered in Your country By Universities and Business Schools ?