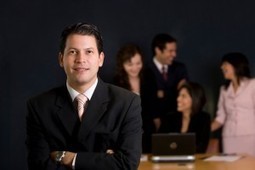 I have preached for a long time what is written in this article from Forbes: Personal Branding Is A Leadership Requirement, Not a Self-Promotion Campaign. Developing your personal brand is essential for the advancement of your career and development as a leader.
Personal branding is more than just promoting the brand calls YOU. It is important for leaders to clearly communicate about their values to attract talent, engage current employees and other stakeholders inside and outside the company.
By cultivating your professional image via the content you post on various social media platforms, you can help other people as much as they can help you by sharing ideas or getting feedback from customers.
The relationships you develop online should be  based on a 2 way communication style without promoting yourself.
The choice of the social media depends greatly on your target audience, don't waste too much time to be everywhere to increase your SEO.
Which leaders do you know that have successful personal brand ?
Related articles