See on Scoop.it – Global Leaders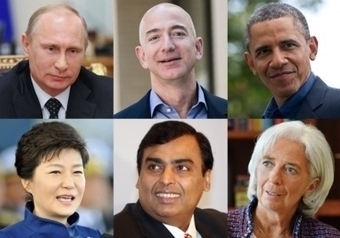 The Rise Of Multicultural Managers is an interesting articles published in Forbes earlier this year but I think that the word "multicultural" can actually be used beyond the national boundaries.
A definition of culture can be:  the social heritage of a group with cultural norms and values developed from interactions among its members and between them and their environment. 
Therefore multicultural leaders should not only be able to understand, communicate and influence people from various countries but also inspire individuals who have worked in various corporate cultures or across various functions such as research, marketing or manufacturing.
 Being immersed in a country or be born and raised in specific cultural environments does not give us the keys to multicultural communication and how to leverage diversity to increase value of a company.
I also think today nobody can be an expert of any specific culture or country as social norms and rules are changing fast with globalization of communication technologies. Generational differences such as between Gen Y and Baby-Boomers may be more important than cultural ones.

We also must admit we are rarely objective regarding how we behave in various cultural environments as our own history impacts the way we see cultures.
Multicultural leaders must develop leadership skills such as emotional intelligence with genuine interest in discovering cultural backgrounds and personal values or beliefs of each team member and use  the "coach approach" and inquiries rather than be the ones who have the knowledge and all the  answers.
Related articles