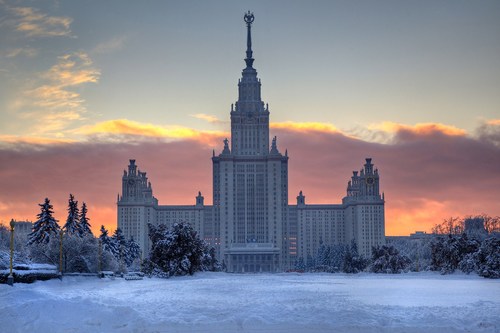 Article: Destination Profile: Russia
Mobility magazine, December 2011, Sean Dubberke, director, intercultural programs for RW3 CultureWizard, New York, NY
Anne Egros's insight:
There are very few good and accurate articles about dealing and doing business with Russians in the 21st century and this article is one of them. However, it was written in 2011 before the reelection of president Vladimir Putin which has a great impact on the way Russia is perceived outside Russia via its leader.
With the Sochi 2014 Olympic Games I have seen a lot of misunderstandings about Russia and was surprised by some strong negative comments about Russians in general but most critics were specifically targeted to Mr Putin's politics. If some media are clearly unfair, it is true that Russia is ranked as one of the most difficult countries to do business with although there is a clear improvement, jumping from #123 in 2011 to #92 in 2014 out of 189 economies according to Doing Business 2014 data for the Russian Federation.
I would not say that working with Russians is easy but  I really enjoy the dynamism and enthusiasm of most business people I meet in Moscow, especially women entrepreneurs, that can largely compensate the challenges of dealing with intercultural differences.
See on www.worldwideerc.org
Related articles:
Russia, is among the 10% of the most power distant societies in the world. The huge discrepancy between the less and the more powerful people leads to a great importance of status symbols.
Behaviour has to reflect and represent the status roles in all areas of business interactions: be it visits, negotiations or cooperation; the approach should be top-down and provide clear mandates for any task.
If Russians plan to go out with their friends they would literally say "We with friends" instead of "I and my friends", 
Family, friends and not seldom the neighborhood are extremely important to get along with everyday life's challenges.
Relationships are crucial in obtaining information, getting introduced or successful negotiations. They need to be personal, authentic and trustful before one can focus on tasks and build on a careful to the recipient, rather implicit communication style.
Dominant behaviour might be accepted when it comes from the boss, but is not appreciated among peers.
Russians feel very much threatened by ambiguous situations, as well as they have established one of the most complex bureaucracies in the world
As long as Russians interact with people considered to be strangers they appear very formal and distant. At the same time formality is used as a sign of respect.
Read more on how to interpret Geert Hofstede's cultural dimension model  and compare with other countries :
Tagged: Business Coaching, Cross-cultural communication, expat, Expatriate, intercultural, intercultural business communication, intercultural training, Russia, Russian culture